Are you in good shape to kick off a blockchain project? Before you get the show on the road, you had better ensure that you have a good idea of how to implement a blockchain project from scratch to the end. How about you learn from this guide about the important blockchain implementation steps? These should help you to perfect your blockchain implementation plan and ultimately achieve the result you desire.
7 blockchain implementation steps you should take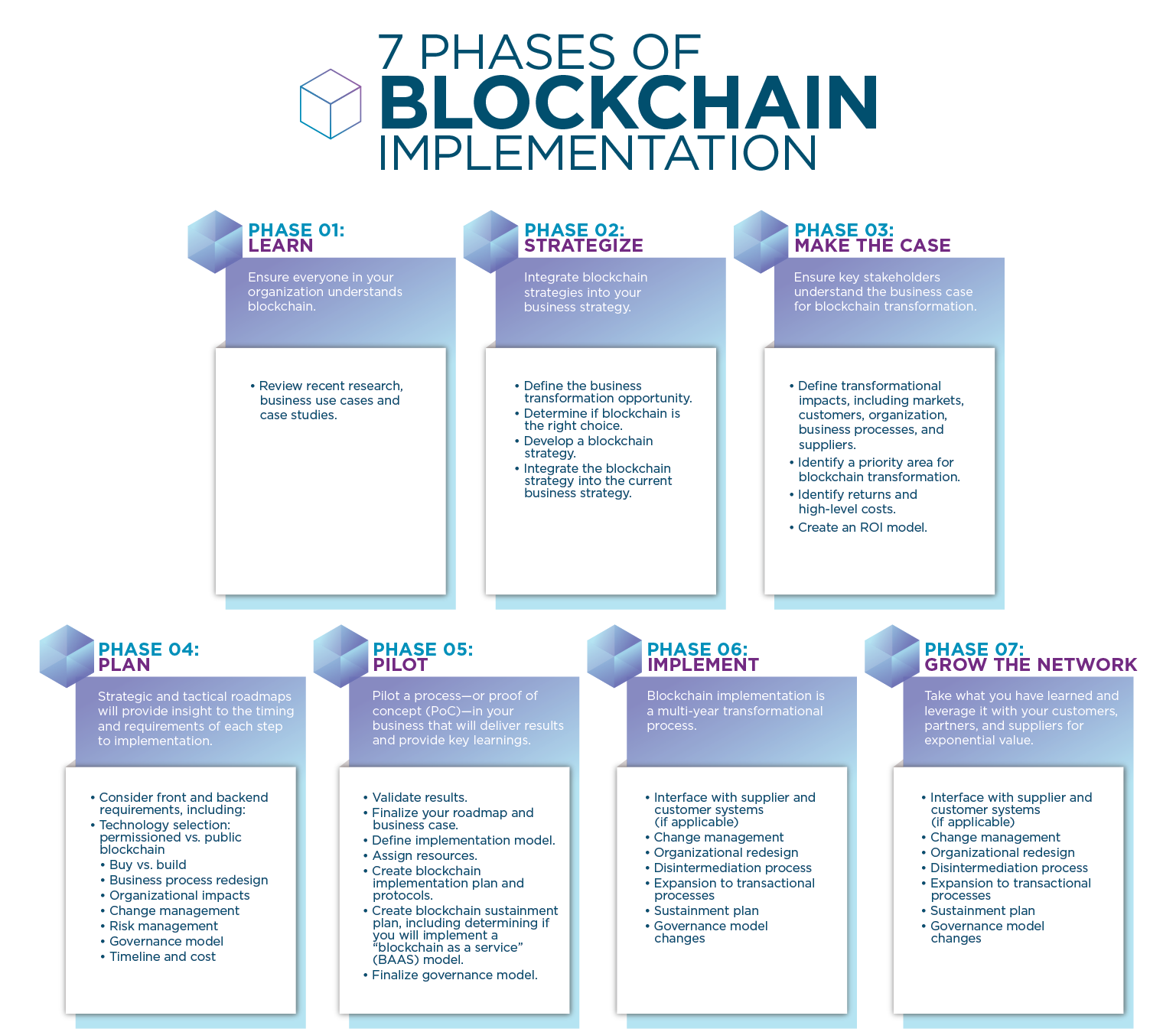 Learn
To begin with, make sure that everybody in your company has the necessary information about blockchain. To warrant that, your team should do some digging regarding case studies and related research.
Strategize
This is one of the most crucial blockchain implementation steps. In this phase, you shall combine blockchain strategies with your corporate strategy, allowing them to become a whole. To be more specific, you start by recognizing the chances for business transformation and deciding whether blockchain is the appropriate option. After that, build a blockchain strategy that you should have integrated into your existing corporate strategy.
Make the Case
In this phase, you make sure that the main stakeholders have a good idea of the business use case for blockchain digital transformation. For example, we suggest recognizing transformational impacts on supplies, customers, business procedures, markets, the business, and so forth. The step also involves defining a priority area for the transformation and naming high-level costs and returns. Moreover, it is a good idea to produce a Return on investment model.
Make a plan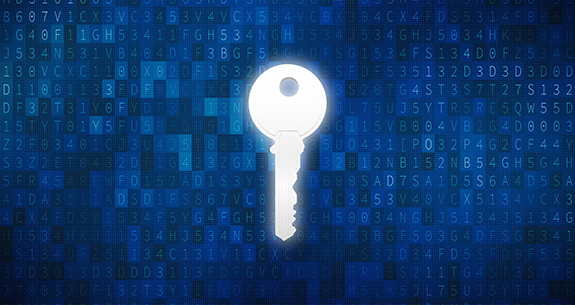 Logical and far-sighted roadmaps will give insights into the timeline and needs for every one of the blockchain implementation steps. Think about backend and front requirements, for instance, technology choice (public versus permissioned blockchain), build versus purchase, cost and timing, business procedure redesign, risk control, organizational impacts, and governance model.
Pilot
As part of the blockchain implementation steps, piloting refers to piloting a procedure in your business that shall provide results and give significant learnings. This includes validating results, giving the ok to the roadmap and business use case, determining the implementation model, arranging resources, and building blockchain protocols. In this phase, you should also generate a blockchain sustainment plan, which includes deciding whether you will go with a BAAS model implementation. For your information, BAAS is short for blockchain as a service. Further, agree on the governance model.
Implement
The implementation needs to have to do with interaction with customer and supplier systems, control of change, disintermediation procedure, expansion to transactional procedures, changes to the governance model, and more
Expand the Network
Learn lesions and make use of them to create increasing value. For example, you can try and validate results, build more downstream and upstream roadmaps, enforce the procedure for updates of blockchain, and identify business model impacts in the long run.
In Conclusion
We hope you better understand the blockchain implementation steps you should take for your successful projects. Ready for more? Then, please feel free to contact SmartOCS to receive more helpful guidelines.
---
Contact us if you have any queries about
Blockchain development services
,
dApps development
,
NFT marketplace development
,
Crypto wallet development
,
Smart contracts development
.